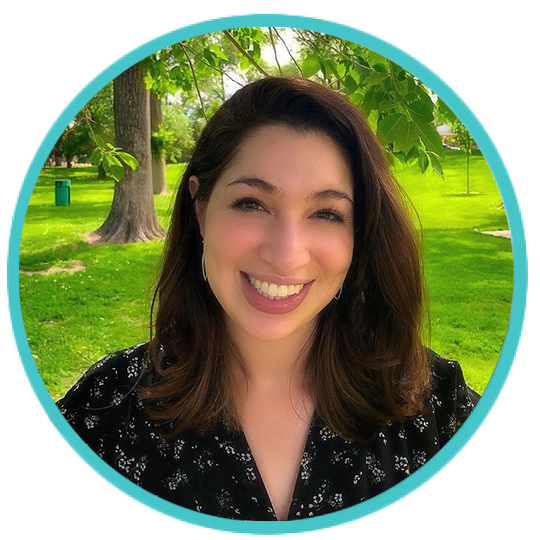 President
Katie Rodarte
Katie is a researcher within the Biosecurity and Public Health group at Los Alamos National Laboratory. She earned her Business Administration: Project Management degree from Regis University in Colorado and a Master of Science in Global and National Security from the University of New Mexico. She is now working on a Veterinary Master of Public Health through Utah State University. Katie is passionate about becoming a public health veterinarian and was recently accepted into the Virginia-Maryland College of Veterinary School where she will begin coursework this fall. Katie previously served as the Chair of the Finance Committee for the University of New Mexico Graduate and Professional Student Association and the Co-Chair of the Bicycle Safety Committee for Los Alamos National Laboratory.
Katie enjoys being able to connect with her community and help others to explore exciting new interests and passions. She enjoys being able to provide engaging STEM opportunities to young learners and help them to reach their full potential. For more than 10 years, Katie has worked with children in a variety of volunteer programs, such as the Santa Fe Children's Museum, Pop Culture Classroom, Pikes Peak Readers, New Mexico RoboRave, and the New Mexico State Science Fair.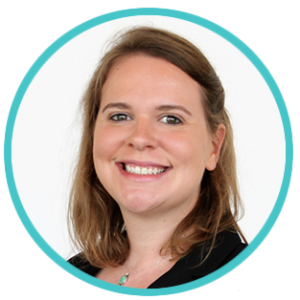 Vice President
Haylie Lobeck
Dr. Haylie Lobeck earned her B.S. in Chemistry from Arcadia University in 2014 and a Ph.D. in Actinide Chemistry and Mineralogy from the University of Notre Dame in 2019. After moving to Albuquerque in 2019, Haylie now calls New Mexico home and is currently using her science degrees to work on projects that promote national security.
Haylie is passionate about promoting science enrichment to the next generation through hands-on learning opportunities and mentorship. After being mentored by two of the NMNWSE members, Haylie is actively trying to give back to her community by serving as a board member for NMWSE. Haylie has this to say: "I know how important it is for young girls (and boys) to have a positive experience with STEM as they grow up, and NMWSE is a group that provides that opportunity to kids across the state. I truly support the group's mission and I'd like to have a bigger role in giving back to my community through the promotion of STEM and providing support to early career women in science and engineering."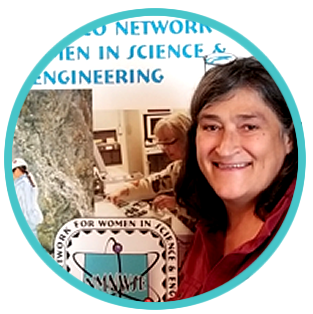 Past President
Tinka Gammel
Dr. J. Tinka Gammel is a theoretical Condensed Matter Physicist doing Equation of State work at Los Alamos National Laboratory. She has served as New Mexico Network for Women in Science and Engineering (NMNWSE) Communications Chair and Board Member since about 2000. She moved the NMNWSE Careers book from hardcopy to the web, created the first 'NMNWSE Careers CD' for the NMNWSE 'Expanding Your Horizons' conferences, and has overseen several revisions to the NMNWSE Careers Book and Careers CD, and has served for nearly 20 years as the NMNWSE List manager and webmaster. Tinka was recently recognized by NMNWSE with a lifetime achievement award for her efforts to promote the mission of the Network.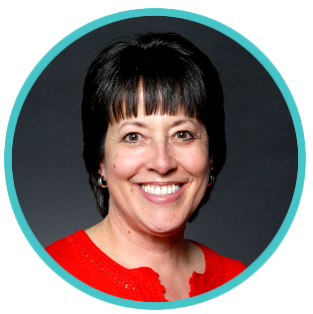 Treasurer
Jeanne Banks
A dedicated member for over 30 years, Jeanne Banks is the current Treasurer for the NMNWSE. She previously served in the role of State President, Vice President, and State Expanding Your Horizon's Coordinator, as well as chairing the Annual Meeting and Policies and Procedures Committees. Her extensive experience is invaluable to the NMNWSE board.  Jeanne has actively supported women's education through her philanthropic endeavors in the P.E.O. Sisterhood and its projects.  This focus on education continues as she has dedicated her time and energies to the American Business Women's Association for almost 40 years, serving as an officer at the local, regional and national levels.
Jeanne has always believed that education opens the doors to greater things in people's lives and for the world.  She was first inspired to follow a STEM path when she read a biography of Marie Curie in elementary school.  Being a member of NMNWSE has allowed her to encourage thousands of young women to pursue careers in science and technology. Jeanne retired from the aerospace and defense company, Northrop Grumman, after a 34+ year career as a program manager, system developer and test director. In addition to her organizational involvement, she now spends her time hiking with her husband, John, traveling, and spoiling her grandchildren.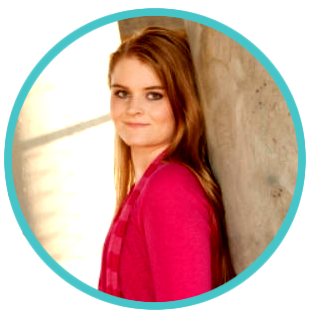 Secretary
Lorraine Mottishaw-Founds
Lorraine Mottishaw-Founds received her Master's degree in Biomedical Engineering from the University of New Mexico in 2020 after graduating from the University of Idaho with degrees in Chemistry and Chemical Engineering in 2017. Her research experience is involved with tissue engineering and regenerative medicine with a focus in orthopaedic biochemical interactions. She is currently stationed in Dayton, OH.
Lorraine has been actively volunteering for the FIRST robotics program, where she mentored teams and encouraged them to compete at the national level.  During her master's degree, she volunteered at Explora! in New Mexico, which encourages young girls, women, and other underrepresented groups to tackle and learn science on a budget. Furthermore, she has volunteered and organized a graduate student conference at University of New Mexico, where the admission was free for all graduate students to present to high-level executives in the nearby industrial sector. Lorraine has this to say: "Since before college I've been an avid lover and learner of science. Through my volunteering efforts, I've always encouraged others around me to join and work in the field of STEM, particularly in the engineering sciences. I also encouraged those who could not afford to go to national conferences to be able to attend networks and establish their work in the thriving industry around them. In this way, I've volunteered and helped to organize three Albuquerque "Expanding Your Horizons" events.'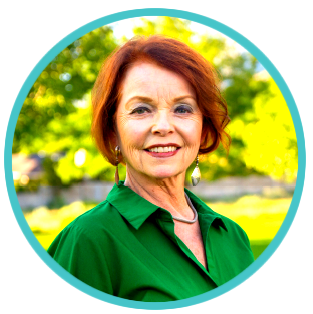 IMPACT! Award Chair
Nancy Savage
Nancy Savage earned her undergraduate degree at NMSU in B.S.c in Mathematics Education, and after being a stay-at-home mother, went back to school a few years later and graduated with a Master of Business Administration with an emphasis on Business Computer Systems. Because of her mathematics background and newly acquired skills in computer programming, she got a job at White Sands Missile Range programming drones to take-off, fly and land for use as targets by the Army.  After 2 years, she moved over to Civil Service and supported live missile firings by developing software to display information that was used in critical safety decisions during the tests.  She joined the NMNWSE while at White Sands and became the newsletter editor and on multiple yearly conferences to encourage young women to explore STEM careers. In addition to her work at White Sands Missile Range, she was an adjunct professor for 10 years, at Dona Ana Community College in Las Cruces, teaching inmates at Southern New Mexico Correctional Facility (west of Las Cruces) and at White Sands Missile Range a variety of classes including mathematics, accounting, personal finance and personal computer software packages to include Word, Excel, PowerPoint.  
Nancy was the founding force behind establishing the annual IMPACT! award for the NMNWSE in cooperation with the NM Commission on the Status of Women, which recognizes a New Mexico woman for her achievements and contributions in furthering the goals of the Network:  to encourage women to enter into and develop their careers in science, engineering, and allied professions. Nancy worked at the Army Test and Evaluation Command as an Operations Research Systems Analyst until she retired and moved back to New Mexico, where 2 of her blended family children live with 4 of the 6 grandchildren. Ms. Savage is married to Ron Savage, who has just retired and has moved back to New Mexico.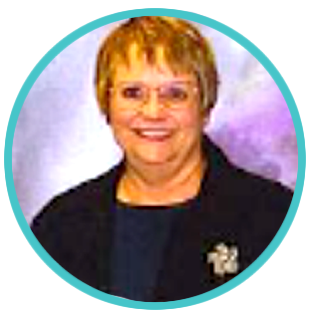 Policies and Procedures Chair
Barbara Torres
Ms. Barbara Torres received her B.S. and M.S. degrees in Physics from the University of New Mexico. At Northrop Grumman company, she held leadership positions in Ethics and Business Conduct, Business Development, and project management for various scientific programs and has been nationally recognized as one of the Top Ten Business Women in the American Business Women's Association. After working many years in the corporate sector, she established her own business providing professional technical consulting services in the area of business development, ethics programs, and other regulatory areas. Concurrently, she also teaches part-time at St. Pius High School and has lived in Tijeras with her husband for over 38 years. 
Barbara is active in her community; having served many years as a member of the United Way Community Fund Review Panel, and judged in local, regional, state, and international Science and Engineering Fairs. Having served on the NMNWSE Board of Directors for many years, Barbara has keen insight into the board's running and policy-making decisions.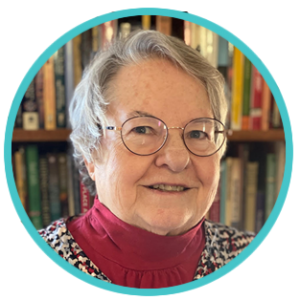 STEM Conference Coordinator
Cheri Burch
Cheri Burch served in the USAF as a computer programmer, then completed her B.S. and M.S. in Computer Science at the University of California, Riverside. She served as a Girl Scout leader, as well, at that time. After a move to OK, she worked in R&D at an oil company for several years, then switched to teaching Computer Science in the local high school. With a move to Albuquerque, she continued teaching high school computer science, then retired to pursue her primary mission, encouraging more girls to consider, investigate, and pursue STEM careers, particularly those in which women are underrepresented, physics, computer science, and engineering.
As a representative of NMNWSE, Cheri collaborates with partner organizations also focused on women empowerment and STEM Outreach in New Mexico. She represents NMNWSE with the American Association of University Women's summer STEM camp for 7th-grade girls (Tech Trek NM), NM Out-of-school-time Network on their STEM Gender Equity Coalition, National Girls Collaborative Project, and volunteering with BEST Robotics, First Lego League, RoboRave, all computer programming events held for children in NM, as well as judging for NM Science and Engineering Fair, both in the region and the state.

Conference Representatives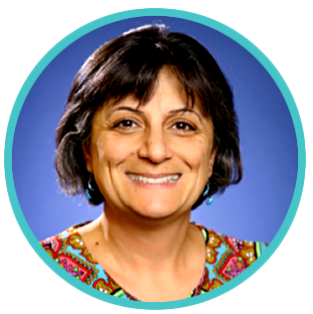 Lina Germann (Santa Fe Conference Rep)
One of the many NMNWSE collaborations includes STEM Santa Fe, of which Lina Germann is the Founder and Chief Executive Officer. Since moving to Santa Fe in 1997, Lina has been a STEM advocate, serving K-14 students, spearheading large STEM events, leading afterschool STEM programs, teaching at Santa Fe Community College, and developing curriculum and conducting professional development for teachers. In addition, she worked in the technology industry as a chemist and a marketing specialist as well as served on local boards and committees. She is passionate about STEM education as a path for prosperity and diversity, especially for those under-represented in STEM careers. Lina enjoys new challenges, life-long learning, traveling, and Santa Fe's sunsets.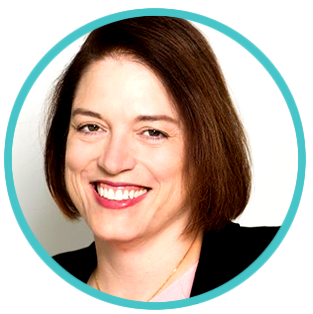 Martha Mitchell (Las Cruces STEM Conference Rep)
Dr. Martha Mitchell is a Professor of Chemical and Materials Engineering at New Mexico State University. She has been at NMSU since 1996 and has served as Department Head of Chemical Engineering and Associate Dean for Research in the College of Engineering. Beginning as a graduate student, and continuing during her twenty-five years at NMSU, she has been engaged in supporting girls and women in STEM. She has led Science Interns at Tombaugh Elementary School, is the faculty advisor for the Society of Women Engineers, organized Women in Engineering conferences at NMSU and she was the principal investigator for an NSF ADVANCE PAID grant to increase the representation of women in academic careers in STEM in New Mexico.
Dr. Mitchell continues to pursue opportunities to connect with those who are committed to the support of girls and women in STEM. She appreciates the opportunity to share information about the great work being done in New Mexico through the NMNWSE. Martha has this to say: "I continue to do my best to increase opportunities and remove barriers to support women and girls in their goals to pursue STEM careers."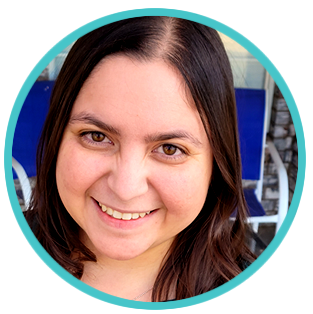 Cassie Marrs (Carlsbad Conference Rep)
Cassie Marrs is a Scientist with the Regulatory Environmental Services group for Amentum to support the Waste Isolation Pilot Plant in Carlsbad. Every day, she and her teamwork to ensure the facility that stores low-level nuclear waste operates properly and complies with state and federal law. Marrs earned a master's in chemistry from Eastern New Mexico University in 2015. She started working at Sandia National Laboratories in Carlsbad, NM as a student intern in 2010 while finishing her degrees and continued working there until the beginning of 2021 as an R&D Laboratory Support Technologist.
Cassie is also an active member of her community. She is president of the local chapter of the American Association of University Women after joining 2014 and also serving as communications chair. She also served as college/university chair for the Association on the state level for five years and organizes the local Expanding Your Horizons event each year to educate girls and spark their interest in science fields.
She was awarded as one of Carlsbad's 40 under 40 in 2015 for her work in the community. In addition, she also spends time volunteering as a judge at local science fairs. Cassie believes in the mission of NMNSWE as she finds it important to support young women in their academic goals and help them understand the many opportunities that are available.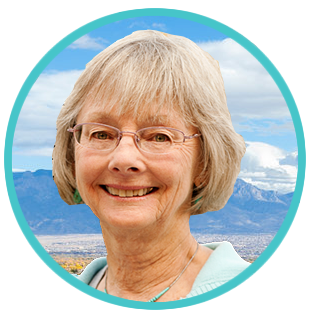 Adrienne Dare (Silver City Conference Rep)
Dr. Adrienne Dare has lived in California and Oregon for most of her life. After getting her M.Sc in Computer Science at the University of Oregon, she moved back east to Las Cruces, New Mexico in 1974. She attended the New Mexico State University (NMSU) and earned her Ph.D. in Mathematics. Her career highlights include working for IBM as well as lecturing at numerous colleges and schools. After graduating from college, she joined the Peace Corps and taught mathematics in a boy's secondary school for two years. After returning home from the Peace Corps, she returned to teaching at a Community College in Oregon, followed by lecturing at NMSU and Western New Mexico University (WNMU). She is currently retired and lives in Silver City with her husband.
She joined NMNWSE not long after moving to Silver City in 1986 and attended a couple of 'Expanding Your Horizons' (EYH) conferences at White Sands Missile Range. In 1992, she attended a workshop at Mills College about EYH conference planning. As the president of the local American Association of University Women (AAUW), she organized the first EYH conference at WNMU in 1993 supported by AAUW. To this day, Adrienne still organizes STEM conferences for registered girls and has adapted them to go virtual for 2021 by sending 'STEM in a box' with several science projects.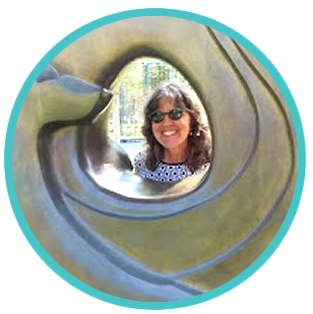 Mikki Jemin (Silver City Conference Rep)
Mikki Jemin spent her early career working in residential and pipeline construction in Alaska. She graduated with a B.Sc. in Chemistry after 23 years, as she interwove her career, education and personal life. Her graduation led to an internship with the US Army Corps of Engineers, enabling her to combine her love of remote Alaska and problem-solving. She spent six years on a variety of projects leading to her final position as a Project Manager for the 'Formerly Used Defense Site' Program. During her tenure, she managed teams that executed remediation and restoration projects of WWII sites, most without road access. The challenges of access were often exceeded by issues of archaeology, culture, language and inter-agency coordination.
Mikki and her husband retired in December 2010 to rebuild a vandalized adobe house in Silver City, New Mexico. When Dr. Adrienne Dare contacted her about joining the local American Association of University Women branch, she was delighted to learn about their local STEM project entitled 'Expanding Your Horizons' (EYH) program, which brought girls grades 5-8 into STEM workshops with professional women at Western New Mexico University. Through EYH, she collaborates with the NMNWSE, an inspiring network of women professionals. She is committed to increasing opportunities for young women in STEM, and expanding connections between South West New Mexico as well as the institutions and opportunities in Northern New Mexico and beyond.