Jump To:
Resources
Author Info
Gail Ray
DDS
507 N. Bullard
Silver City, NM 88061
Sherilyn Azvedeo
DDS
Albuquerque, NM
Original Author
What is a dentist?
A dentist diagnoses and treats diseases and trauma to the teeth, gums, and jaw bones. Modern dentistry now gives her many options for the removal of decay and materials used for fillings. She must have a broad understanding of oral surgery, orthodontics, pedodontics (treating children), root canal treatment, gum treatment, cosmetic corrections, fabrication of oral prosthesis for the replacement of missing teeth, and many other techniques.
What makes a good dentist?
Whether removing decay with a dental drill or laser and placing a filling, or removing a wisdom tooth, a dentist must have good manual dexterity, a good judgment of space and shape, and a high level of diagnostic ability. Dentistry is teamwork. A dentist will work closely with her assistant, who provides her "third and fourth hands"; a dental hygienist, who cleans teeth; her lab people who make crowns, dentures, and other oral prostheses; and also her staff, which can include receptionists and office managers. She must also be very understanding about her patients' needs and anxieties. The ability to communicate openly with both her staff and patients is essential.
What is life as a dentist like?
A dentist spends most of her time treating patients; she may also choose to do some of her own laboratory work. Most dentists are their own bosses, and so they will also spend time managing their staffs and being businesswomen. Being self-employed, they can choose their own hours; these will usually correspond to regular business hours, though a dentist may choose to work evenings or weekend hours. A small percentage of dentists will teach or do research. Some will work for public dental health programs. More dentists are now working as employees for large health corporations. This takes away some of your ability to "be your own woman," but it also may lessen the pressures of being a "boss." Above all, you are a health care giver and a craftswoman; your patients appreciate you very much when you strive to do your best for them.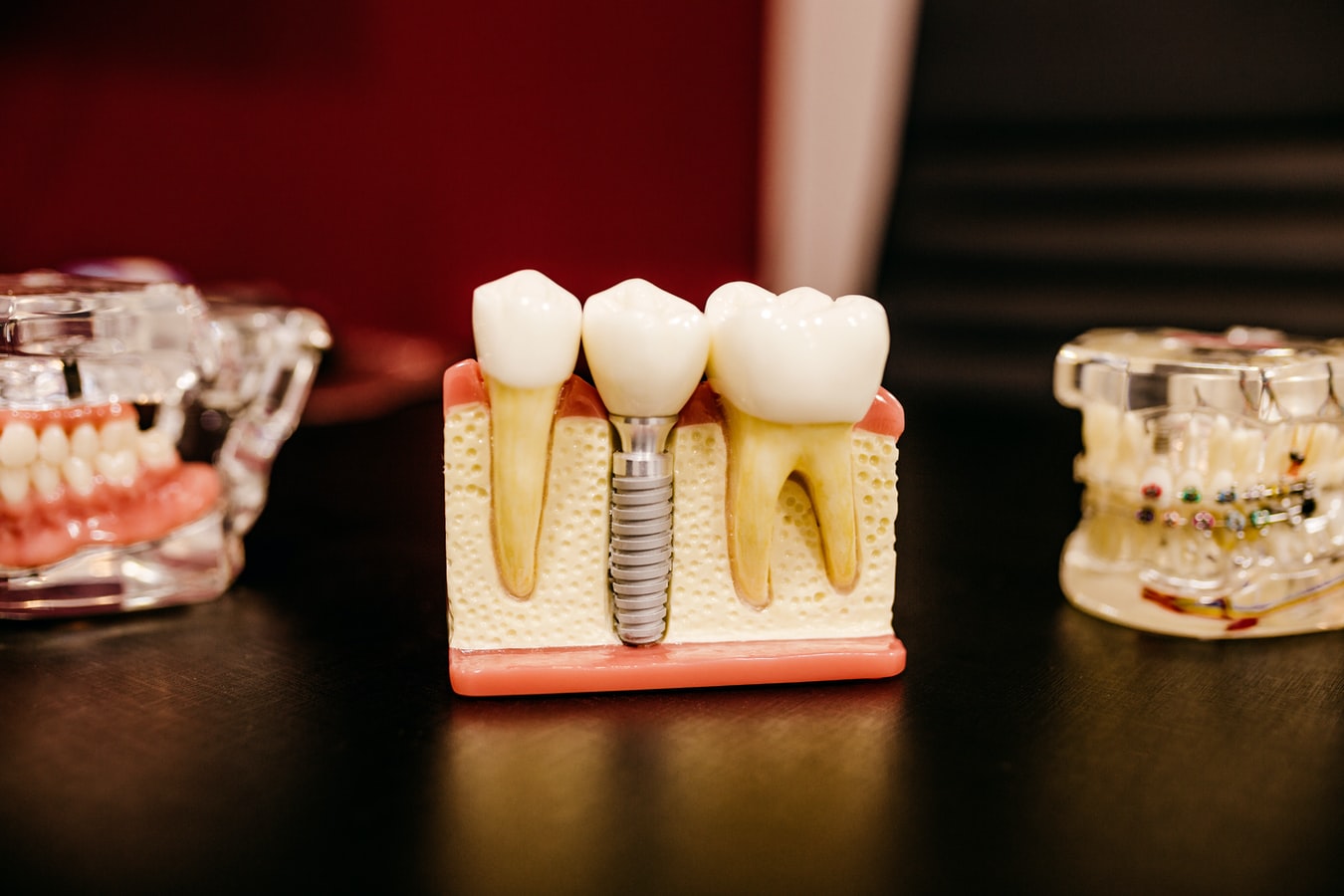 How do I become a dentist?
Becoming a dentist requires four years of college and graduation from a dental school, which is four more years. Courses in dental science, clinical technique, anatomy, microbiology, biochemistry, physiology, pathology, and many other sciences are taken the first two years of dental school. During the last two years the dental student will treat patients in a clinic. Both college and dental school are very demanding periods of study, requiring a lot of hard work and dedication. To be licensed in most states you must pass practical and written exams. If she chooses, a dentist can continue in school to become a specialist in a particular field of dentistry.
Predental education in college should include courses in science and humanities. In high school, a young woman should take as many classes in biology, chemistry, math, and health as possible so that she will be better prepared for college courses.
What/where are the jobs?
Jobs are not hard to find, most are in private offices. One may also join the armed forces or public health programs. Because the financial outlay required to set up a dental practice is very high, most new dentists work for and buy into an already established private practice. Dentists have the ability to earn a very good living and can retire early if they are careful businesswomen. They can also choose to work part-time for another dentist or in a clinic and thus still be able to raise and enjoy a family.