RESCHEDULED: Exploring the Possibilities STEM workshops for Young Women
February 3, 2024 @ 9:00 am

-

2:00 pm
This Roswell STEM conference for girls to be held in early February 2024 (exact date TBD) is looking for volunteers to help with the conference as well as students and teachers interested in attending.
Keynote Details
The keynote address will be delivered by Dr. Nelia Dunbar.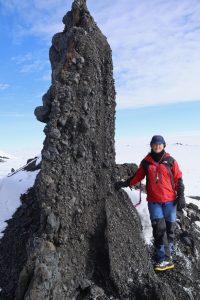 With a background in geochemistry, Dr. Nelia Dunbar is now the director of the New Mexico Bureau of Geology and Mineral Resources and, in that role, has the title of "State Geologist." She completed a B.A. degree, summa cum laude, in geology at Mount Holyoke College (1983) and then went on to a Ph.D. in geochemistry at New Mexico Tech (1989). Dunbar has worked for the Bureau since 1992, focusing on the geochemistry of volcanic rocks, particularly volcanic ashes and other explosive eruptions, mainly in New Mexico and Antarctica. She also received funding from NSF for an electron microprobe in 1996, which she managed until 2016. Her professional interests include research on a wide range of topics broadly focused on volcanic and igneous processes in New Mexico and elsewhere. These include studies of volcanic eruption processes, geochemical evolution of magmas, chronology and chemistry of volcanic ashes, fluid migration within magmas, and geochemical alteration caused by fluids interacting with volcanic rocks. Dunbar has also spent 23 field seasons in Antarctica, working on NSF-funded projects, all related to Antarctic volcanism and interactions between volcanism, ice, and climate. In addition to New Mexico and Antarctica, she has worked in Tibet, Peru, Ethiopia, Bolivia, and Ecuador, all on projects related to volcanism. Dunbar is an adjunct faculty member at the Department of Earth and Environmental Sciences, taught graduate classes on electron microprobe analysis, advised graduate students and served on student committees, and is involved in outreach activities for New Mexico teachers and students. She also serves on the National Academy's Board on Earth Science and Resources, is a Geological Society of America Fellow, received the New Mexico Tech Distinguished Research Award in 2021, and is a member of Phi Beta Kappa and Sigma Xi.