Fall has officially arrived! As the leaves start to change and pumpkin spice makes everything nice, it is also the season for NMNWSE board member elections. Online voting will be accepted from September 22 through October 22, 2021. Only votes from current NMNWSE members in good standing and new members who join NMNWSE by the Annual Meeting on October 23, 2021 will be counted.
Members may also vote in person at the NMNWSE Annual Meeting on Saturday, October 23.
Write-in's, as well as volunteers to be "late additions to slate" are welcome!
Here are the current nominations and Candidate Profiles for the upcoming Board election:
President:
VP/President Elect:
Secretary:
Lorraine Mottishaw-Founds
Board Members at Large
Nanette Founds
Barbara Torres
Katherine Wozniak
Phyllis Baca
Ready to cast your vote? Click below to vote now!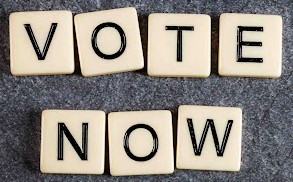 Need more details about the voting process? Click here to receive more voting guidance. 
If you have any election-related questions, please contact the NMNWSE elections chair, Dr. Yolanda Jones King, at yolandajk54@gmail.com