Bonnie Frey honored as IMPACT! Award winner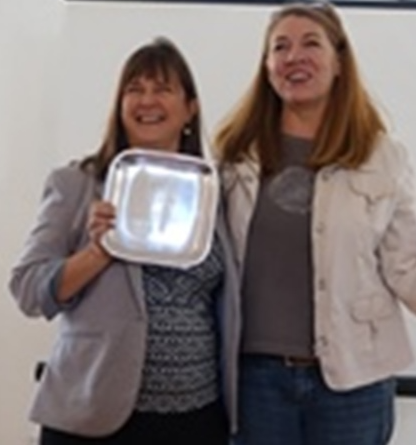 The New Mexico Network for Women in Science and Engineering, in cooperation with the New Mexico Commission on the Status of Women, initiated the NMNWSE IMPACT! Award in 2007 to recognize the contributions of women in New Mexico.
New Mexico is blessed to have Bonnie Frey as an active Science, Technology, Engineering, and Math citizen. She has contributed almost two decades to NM's STEM capacity via research, teaching, training, leadership, and mentorship. Her STEM work is exceptional and impactful, particularly as a leader and mentor.
Bonnie is deserving of this award for many reasons – her commitment to the future of STEM in New Mexico, her mentoring of women in STEM, being a great role model through her persistence and confidence to achieve her own STEM degree and her career pathway in a male-dominated field, and for increasing the participation and retention of women students in STEM – helping them build their own personal sense of belonging in the STEM culture.
See the NMNWSE Impact award page.